Preparing meals on the campsite is the most tempting idea for preparing food.
Below we have prepared a list of 35 Vegan Camping Food Ideas you will enjoy making on the camping site. The list is prepared for those who love vegan recipes or prefer vegan camping recipes because they are easier to manage and prepare.
1. Overnight Oats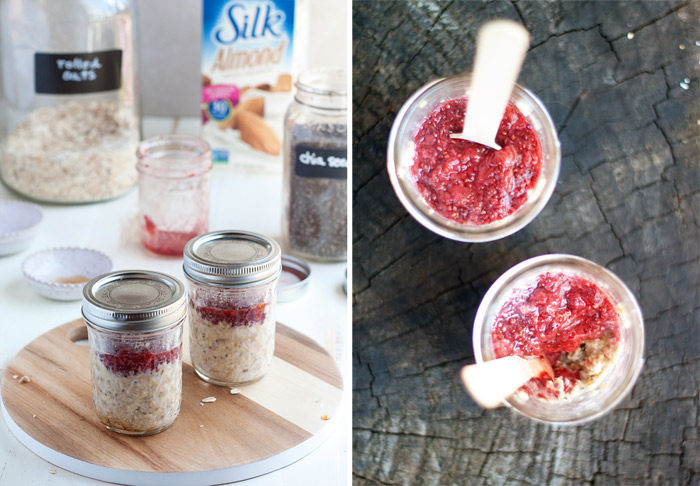 It is the easiest recipe for camping. You just mix equal portions of milk and oats and your favorite fruits and refrigerate them for a night. You can carry the breakfast in an ice chest when camping. View full recipe.
2. Veggie Foil Packet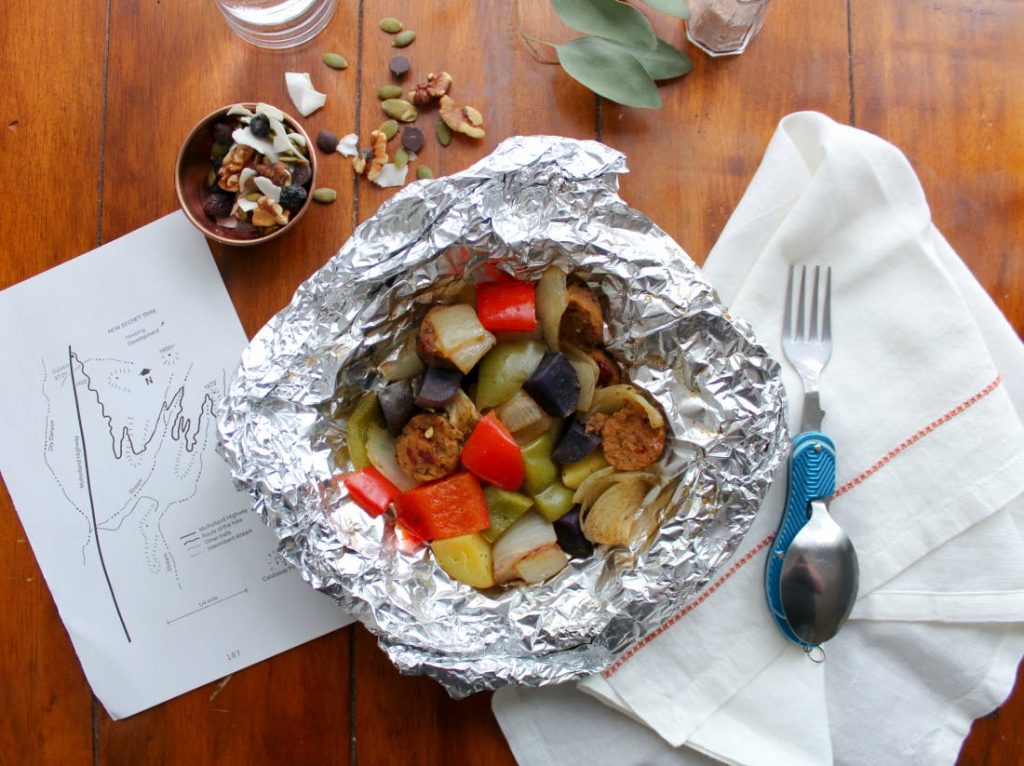 For this recipe, you can pre-make the ingredients at home or just assemble them while camping. You can use your favorite veggie sausages and condiments. View the recipe.
3. Vegetable Foil Packs for Summers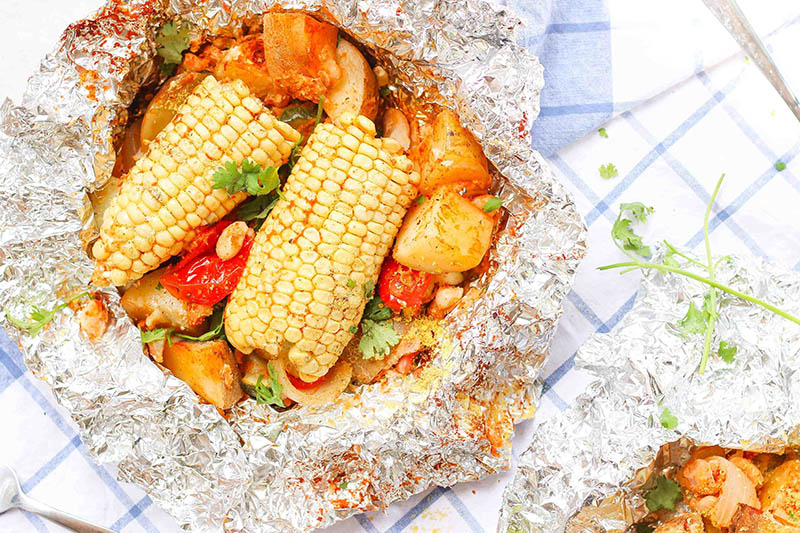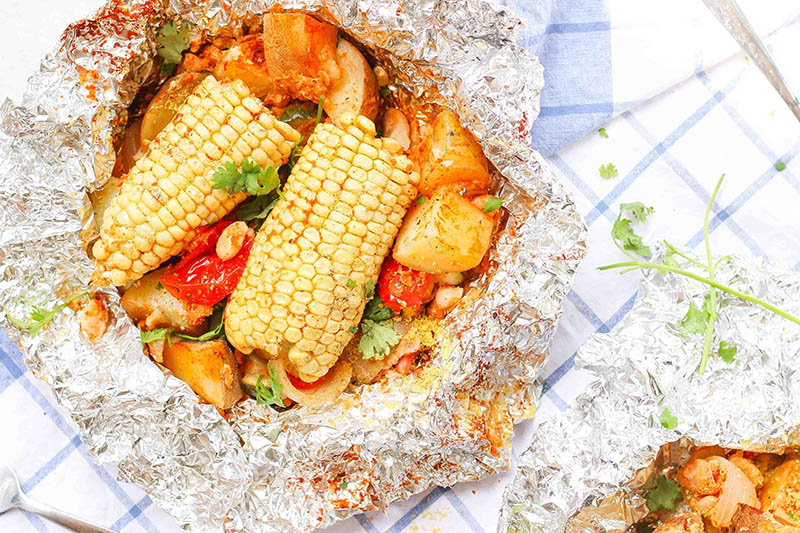 If you love sweet corns you will love this recipe made with fresh sweet corns, potatoes, other vegetables, and seasonings. Get the recipe!
4. Onion Garlic Vegetable Foil Packs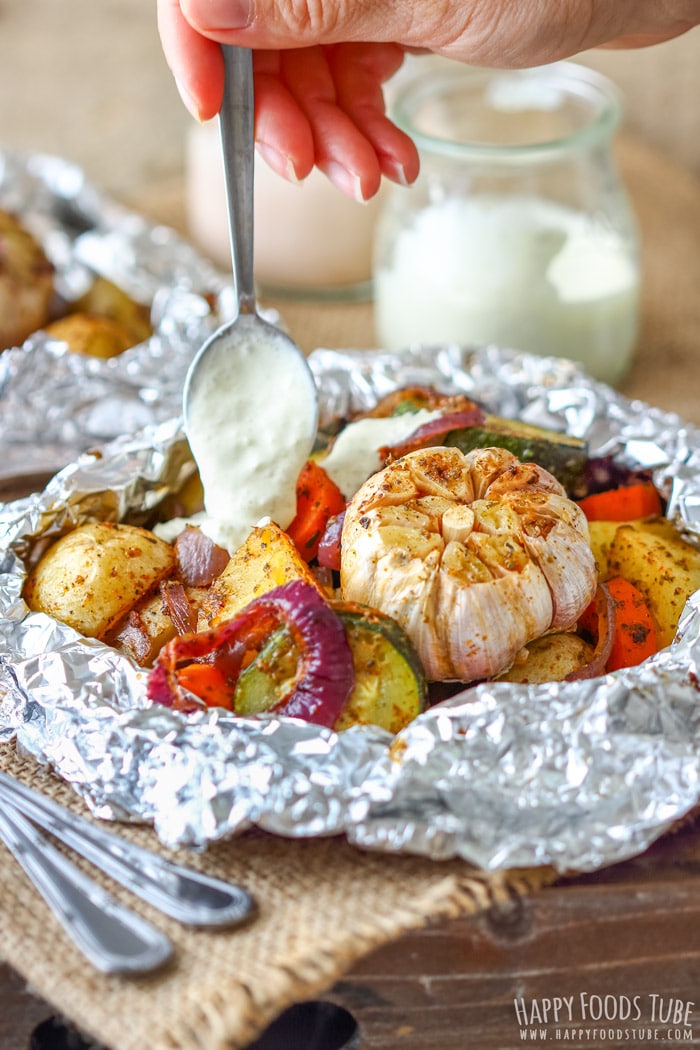 This onion, garlic, and potato vegetable foil pack are best served with rice and yogurt. Via!
5. Vegetarian Foil Packs – Campfire Dinner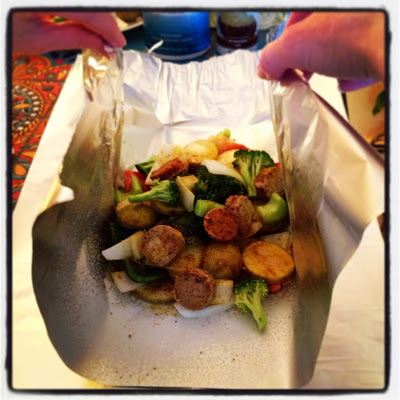 This vegan recipe is easy to prepare as you can use any seasonal vegetables available at discounts or on sale. Enjoy with rice and your favorite vegetable sausages. View Full Recipe.
6. Coconut French Toast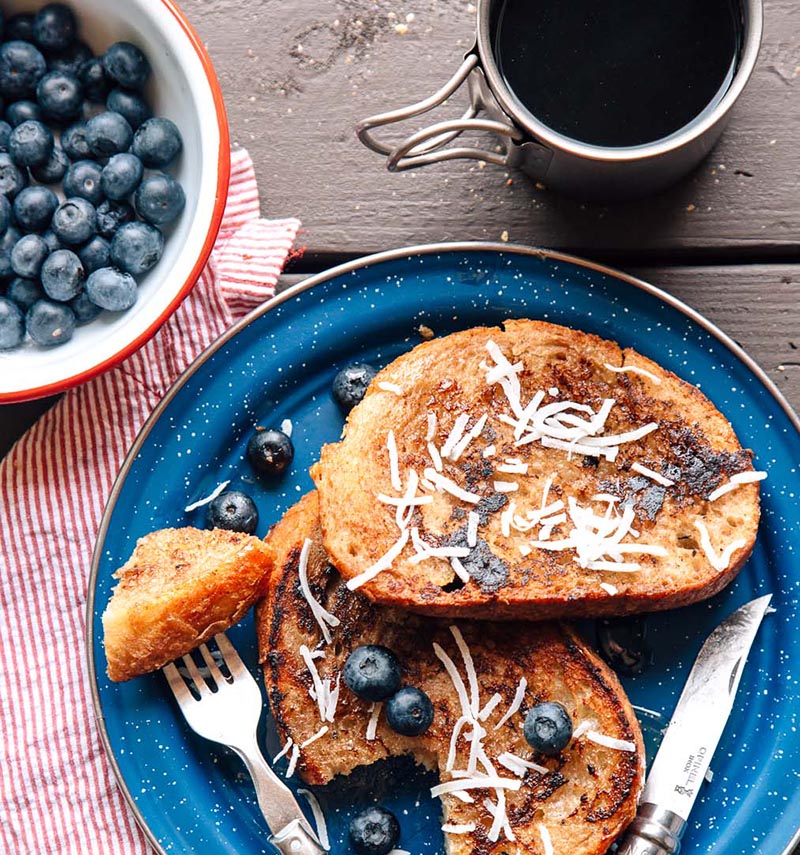 This french toast recipe is loaded with new flavors, of coconut, and blueberries. Enjoy with honey as a seasoning. Get the Recipe.
7. Scrambled Tofu Breakfast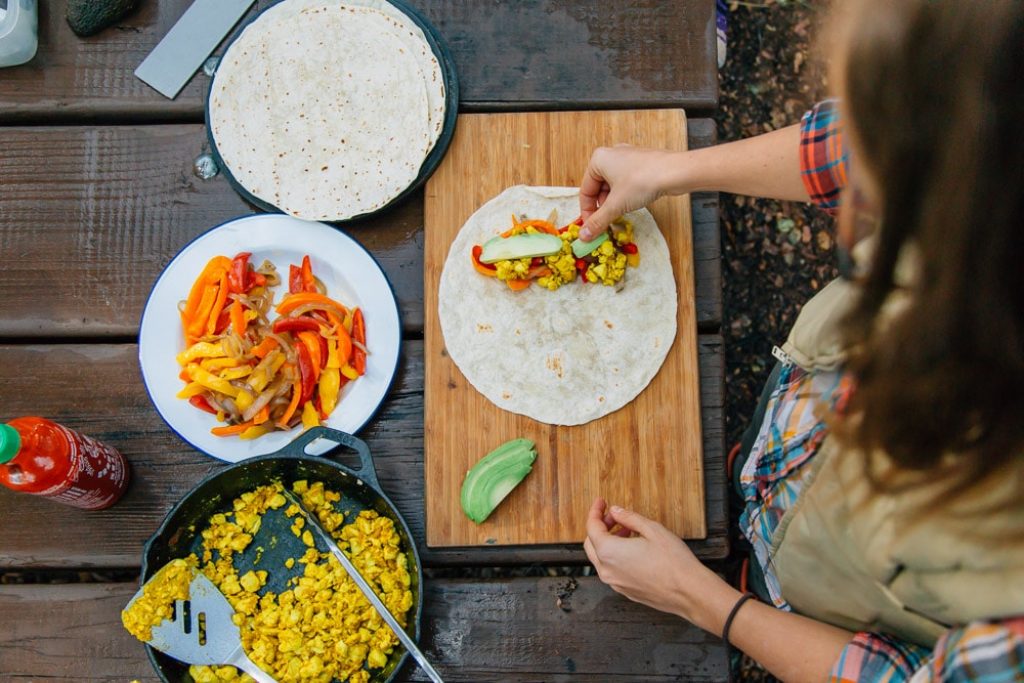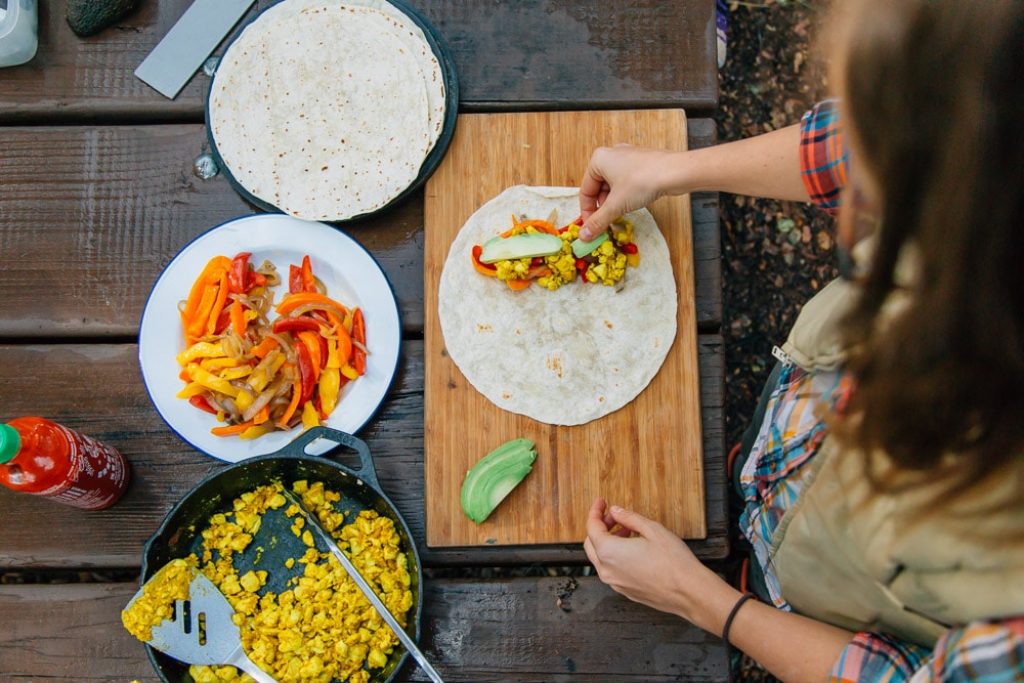 This is your perfect grab and go breakfast, especially when you are in a hurry. Get the recipe.
8. Chocolate Chia – No-Bake Energy Bars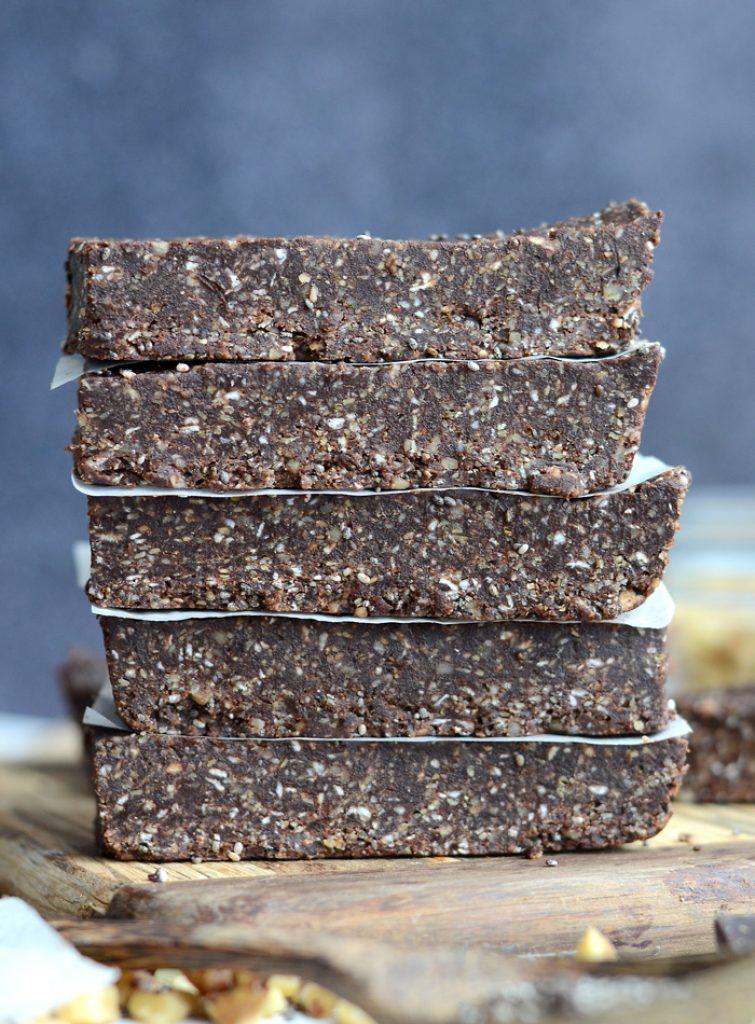 I love chocolate. You need them, especially after a rough day. Grab a chocolate chia energy bar to enjoy your afternoons. Get the recipe.
9. Boiled Peanuts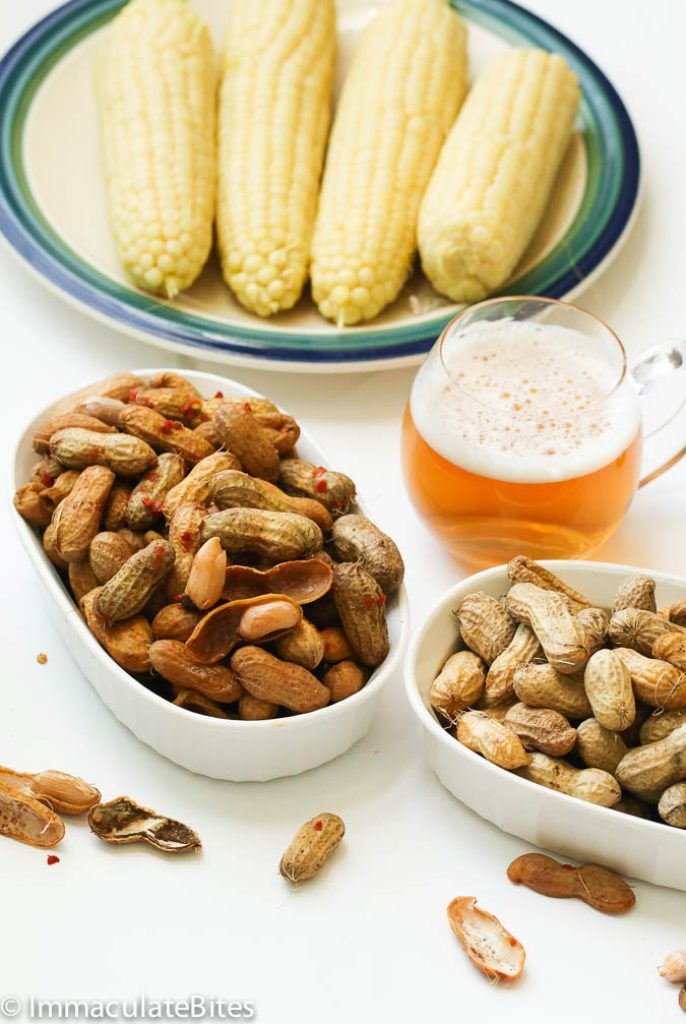 For fall and spring camping this recipe is a bliss. You can keep the peanuts on the boil for your friends and family to enjoy during the day. This is your perfect grab and go breakfast, especially when you are in a hurry. Get the recipe.
10. Lime Coconut Energy Bites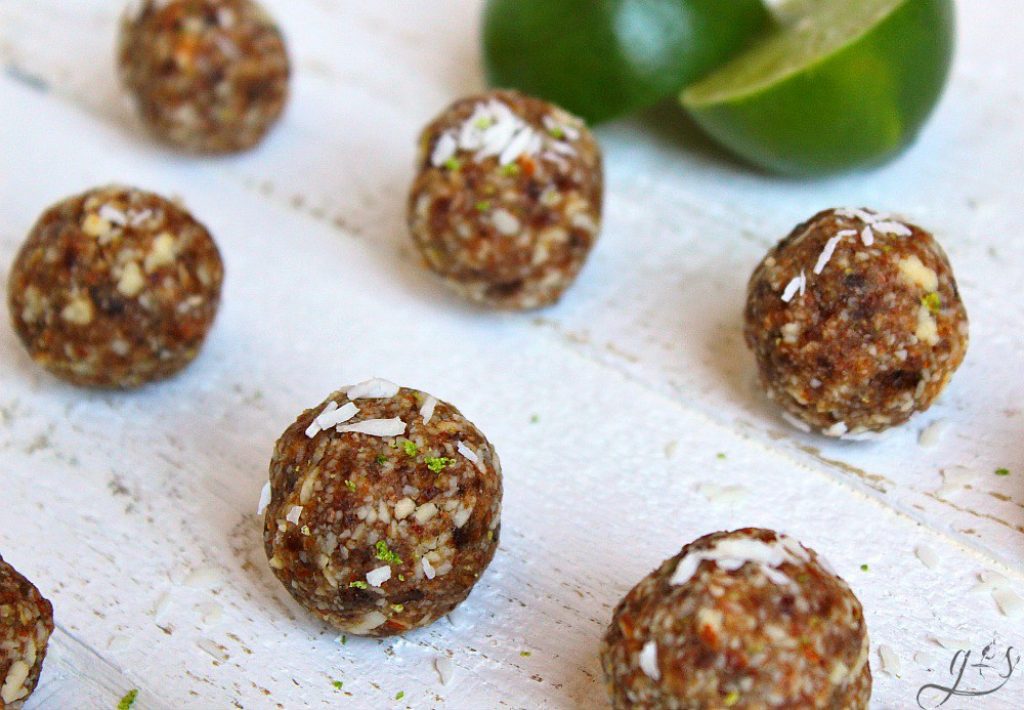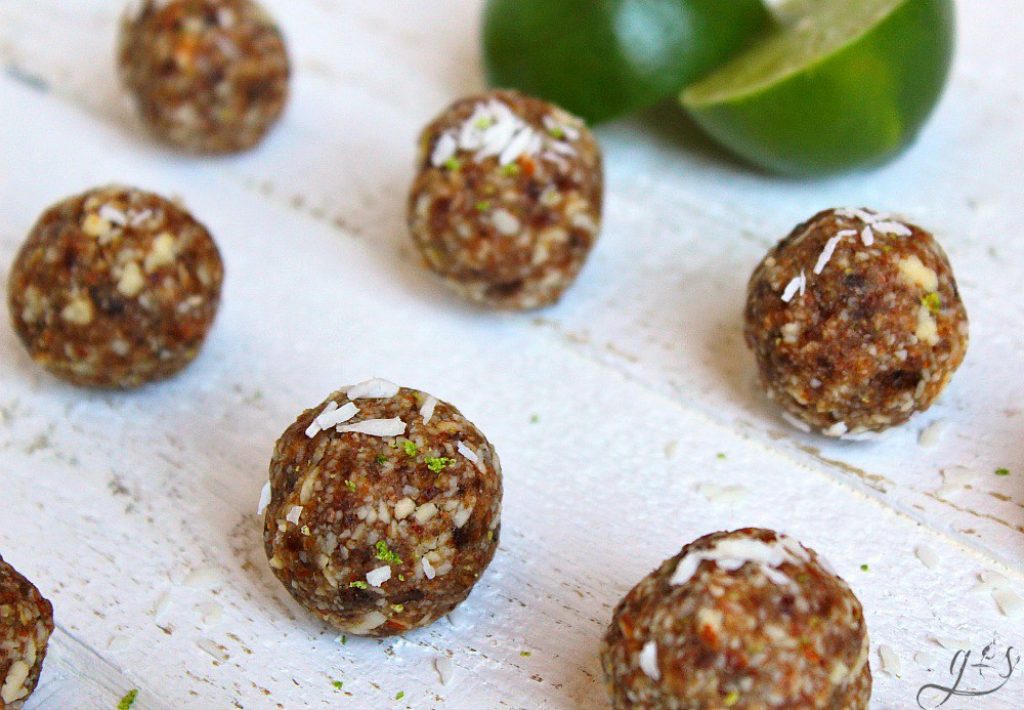 These energy bites provide enough energy for one to move up the next hill. Only need four ingredients. Mix and freeze. No cooking required. Should be prepared ahead as it requires a food processor. Try the recipe.
11. Jar Salads
There are so many variations you can make with these. Full of delicious flavors you can never have enough of them. You can either make fruit salads or a combination. Try the recipe.
12. Brown Rice Quick Curry Bowls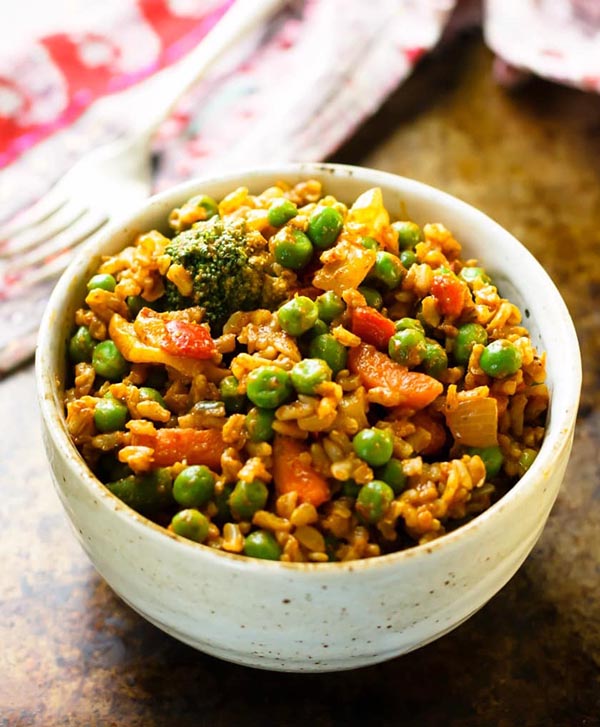 This is so tempting you might want to enjoy multiple servings. Very simple to make and full of flavors. Get the recipe.
13. Vegan Hummus Wrap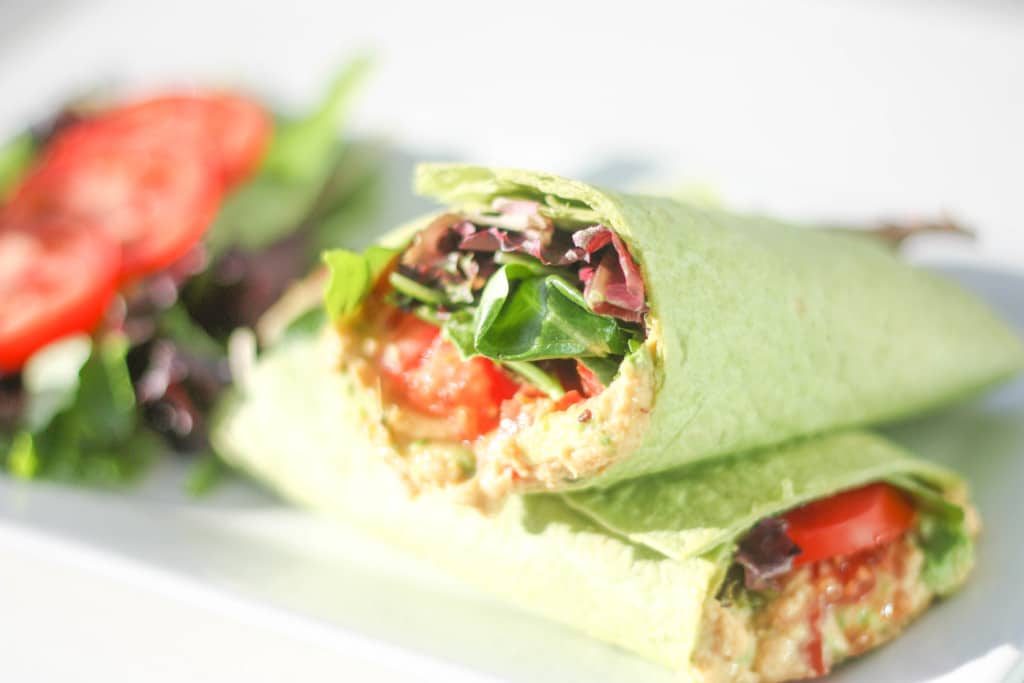 There innumerable variations to using a hummus. Same is for the hummus wrap. You can add your favorite chilies and vegetables or simply add some seeds to enhance the flavor. Try the full recipe.
14. Chickpea Salad Sandwich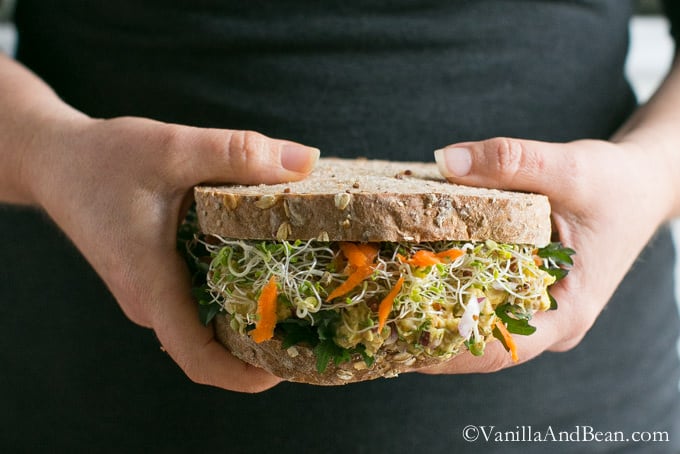 Great recipe for a quick lunch during camping. Full of protein punch and way more zing than the other salads. You can make it ahead or assemble on the camp-site. Recipe via.
15. Udon Noodle Salad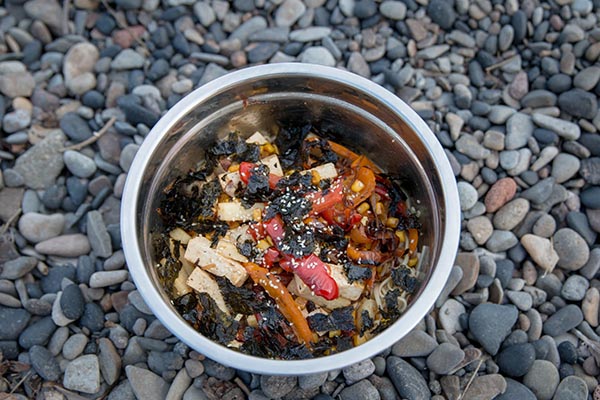 This Udon noodles salad is packed with flavors. Enjoy with marinated tofu, pan-seared vegetables, and a flavorsome spicy sesame dressing. Try it here.
16. Foil Wrapped Chilli with Sweet Potatoes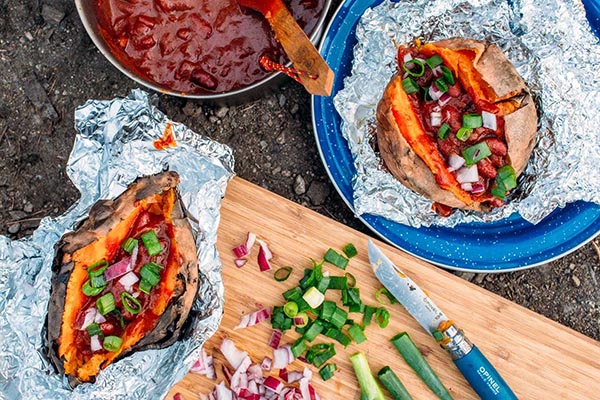 This is a baking recipe where you simply bake the sweet potatoes with simple vegan chilies. Enjoy with rice or bread. Recipe via.
17. Mexican Tortilla Soup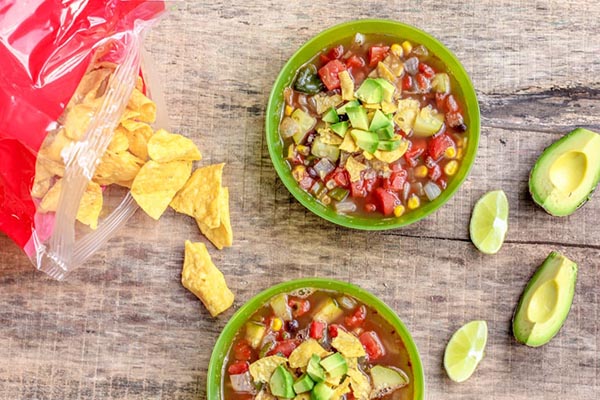 This flavor-rich Mexican tortilla soup is easy to make and requires minimum effort. Make the recipe.
18. Sweet Potato Grilled Fajitas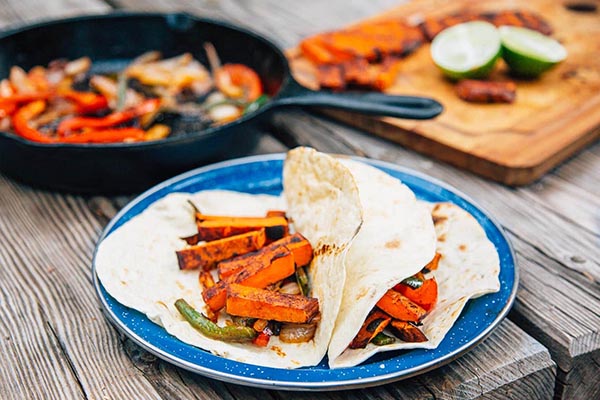 These sweet potato steaks served with roasted onions and peppers, and a new chile Mexican marinade renews the recipe from its older version. Grab the recipe.
19. One Pot Sloppy Joes Red Lentil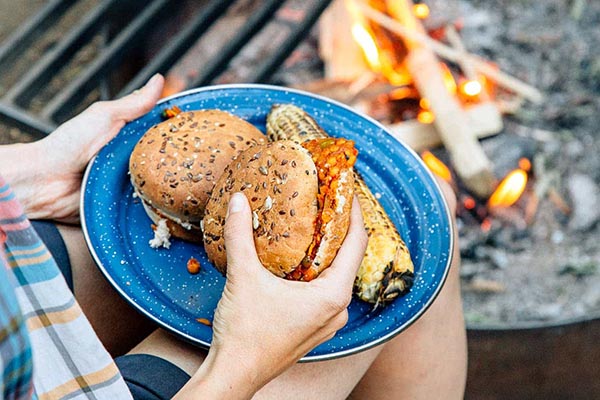 A plant-based recipe to enjoy the classic summers. Full of all the flavored proteins but without all the funky grease. Try the recipe.
20. Chewy Goji Chocolate Granola Bars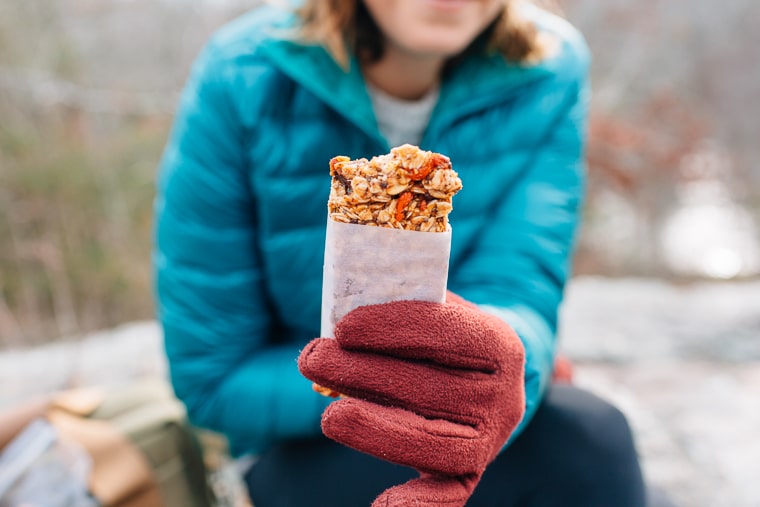 Chocolate and Goji make the perfect chewy trail snacks to bring along on every hike. Get the recipe.
21. Trail Bliss Balls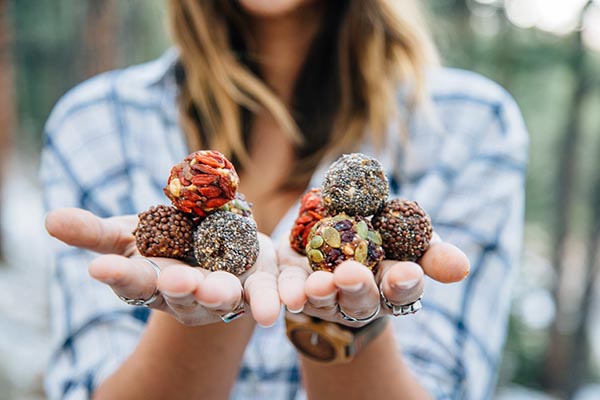 Makes a perfect vegan whole-grain alternative to pre-made trail bites. Will complement your evening and after dinner tea during camping. Try the recipe.
22. Spiced Smoky Campfire Popcorn
A must try spicy campfire snack. Make a perfect pre-dinner appetizer. Try the recipe.
23. S'mores Granola Bar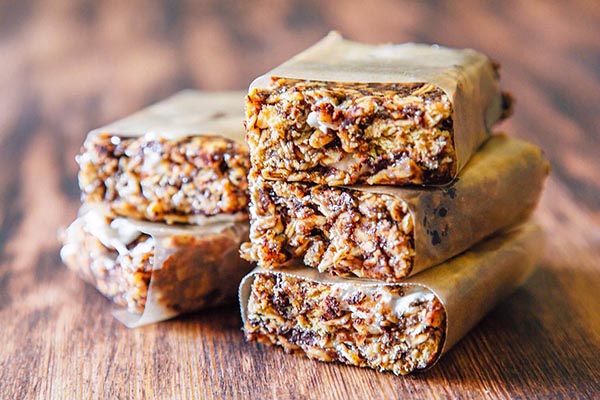 These vegetarian s'mores granola bars are a perfect portable snack for camping in summers. Try the recipe.
24. DIY Fruit Leather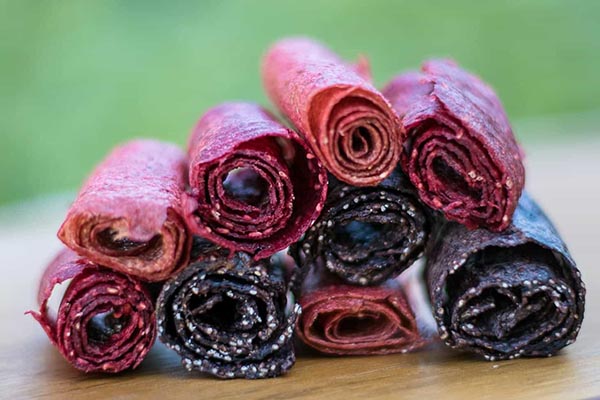 You can make these all the time once you know the way. They are a treat with endless flavors. Learn here.
25. Jelly and Peanut Butter Granola Bars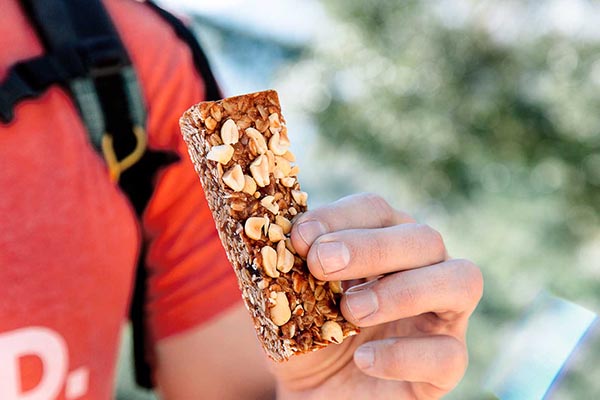 You can revisit your old school jelly treats by making this peanut butter and jelly granola bars to refuel your day. Grab the recipe.
26. Quinoa and Apple Pie Porridge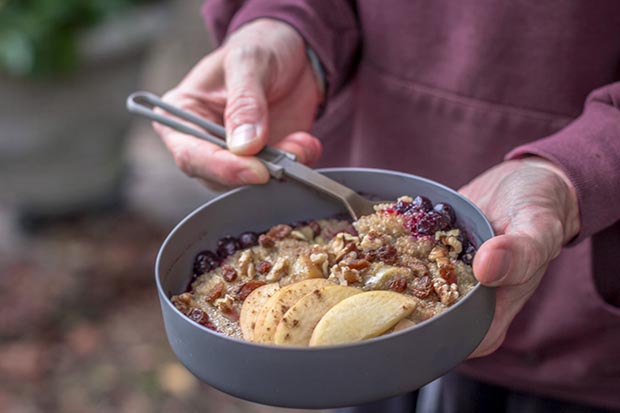 Feeling worn out by oatmeal, this quinoa and apple pie porridge will keep you awake throughout your mornings. Try the recipe.
27. Coconut Chia Oatmeal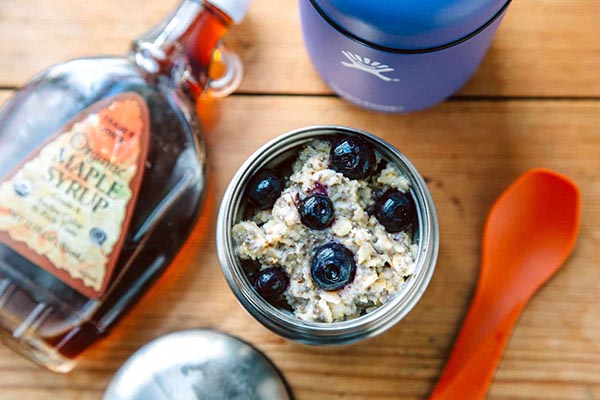 This coconut chia oatmeal will supercharge your tastebuds. Enhance the flavor with coconut flakes garnishing. Get full recipe.
28. Chickpea breakfast Scramble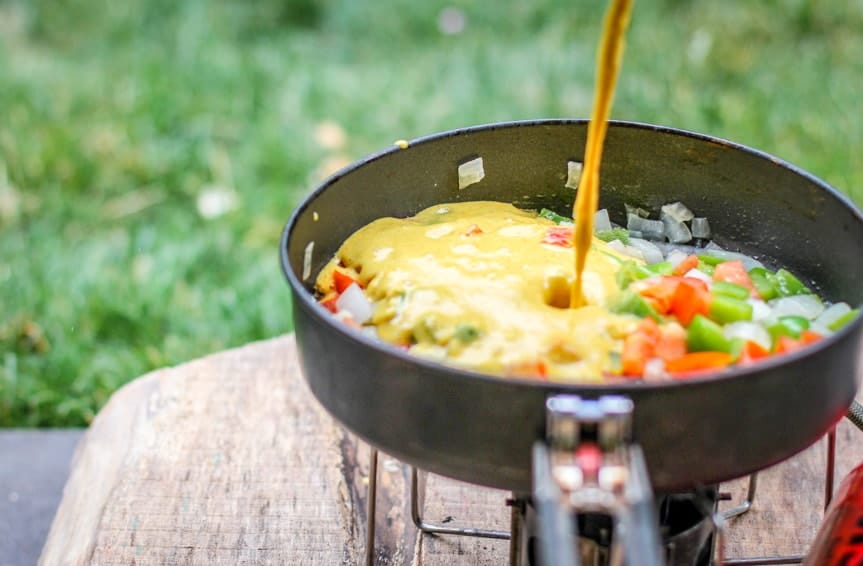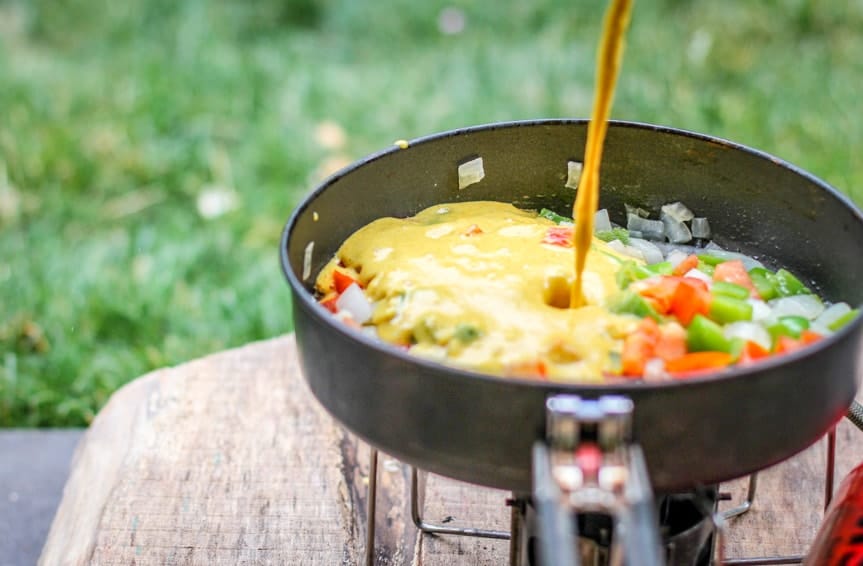 Anyone who needs a break from the tofu scramble needs to give this a try! Get the recipe.
29. Apple Seed Oatmeal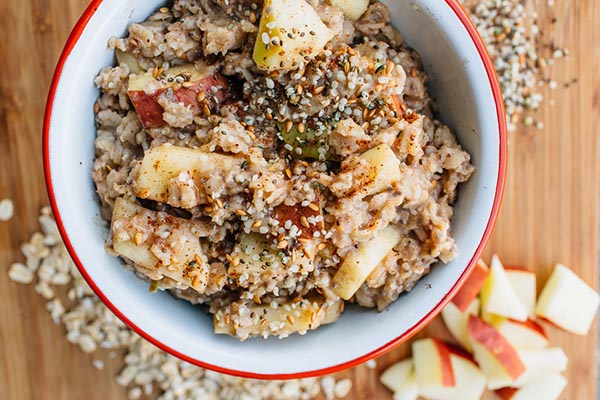 Supercharge your mornings with this apple powered oatmeal. Grab the recipe.
30. Instant Oatmeal Packets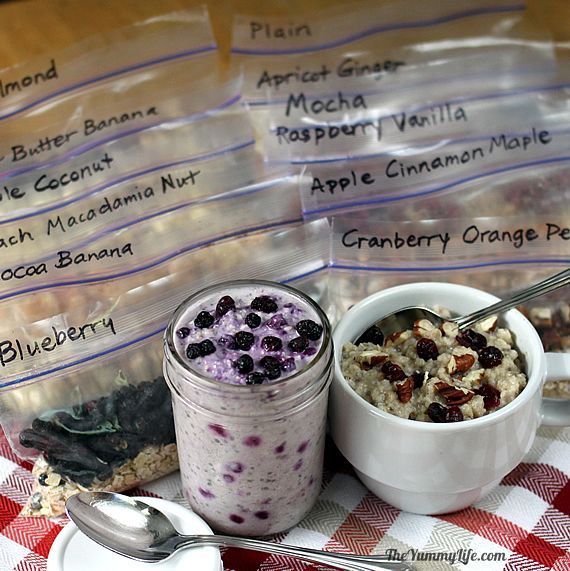 Never rely on the pre-packaged stuff from the market, when you can easily prepare them at home. These oatmeal packets are ready to prepare and delicious to eat. View the recipe.
31. Make-Ahead Poppy Seed Lemon Muffins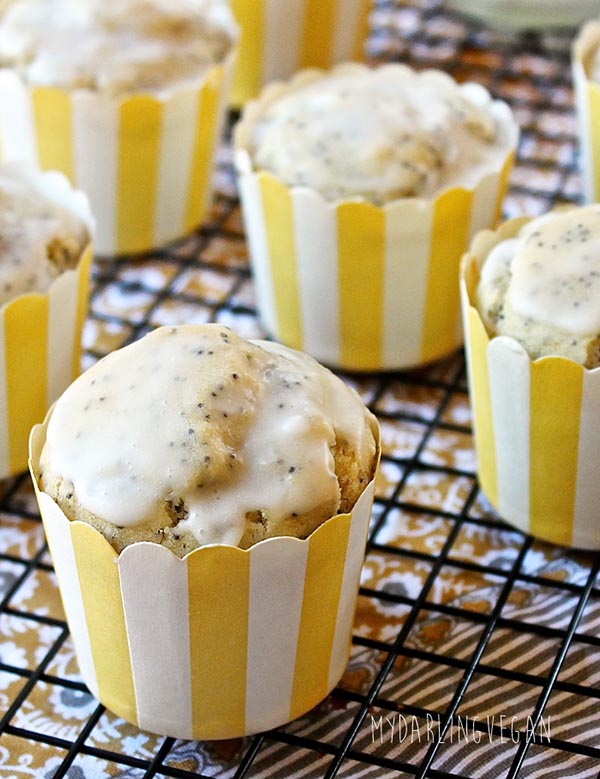 These poppy seed lemon muffins are perfect for enjoying the hot summer cool breezes. View Full Recipe.
32. Make-Ahead Carrot Cake Muffins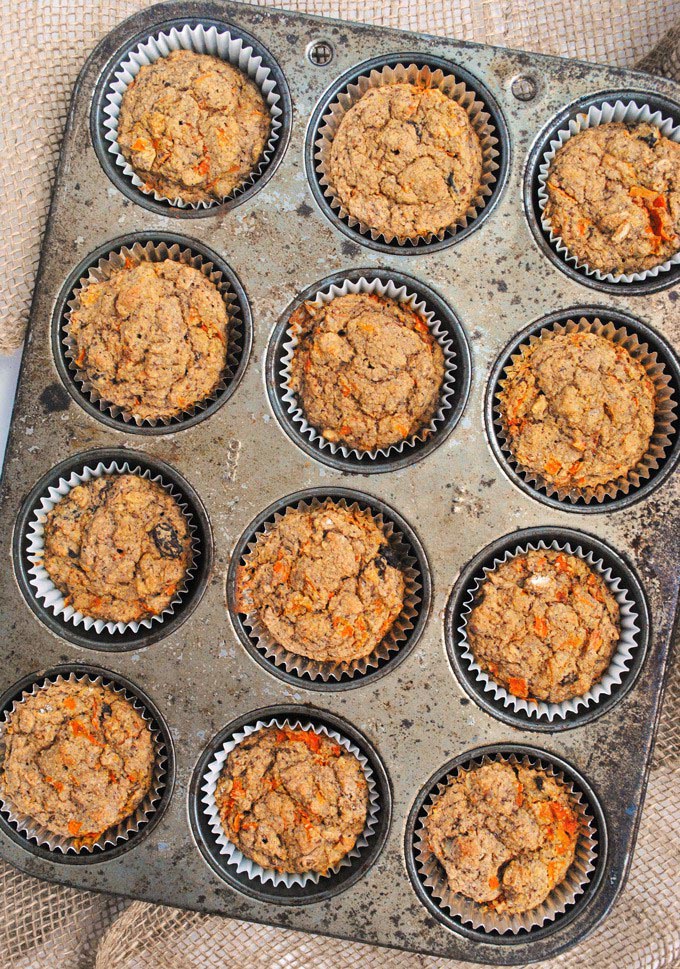 If you love carrot flavor, you will fall in love with these make-ahead muffins. Just toss them on the grill before serving. Get the Recipe.
33. Make-Ahead Pumpkin Spice Muffins
These pumpkin spice muffins can be tossed up in the griddle before serving. Make them at home, freeze, and heat up before serving. Via.
34. Banana Roll-Ups and Nut Butter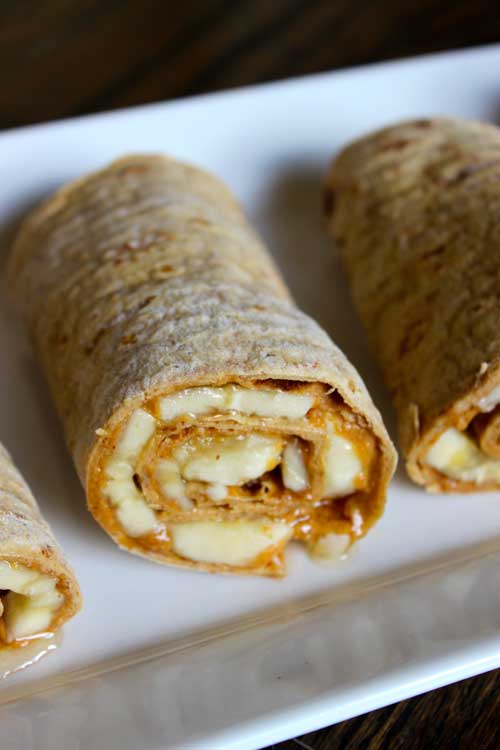 This banana roll-up is very easy to make. Just spread your favorite nut butter on a tortilla. Top it up with banana slices. Garnish with honey and cinnamon seasoning. Get the recipe.
35. Southwest Breakfast Burrito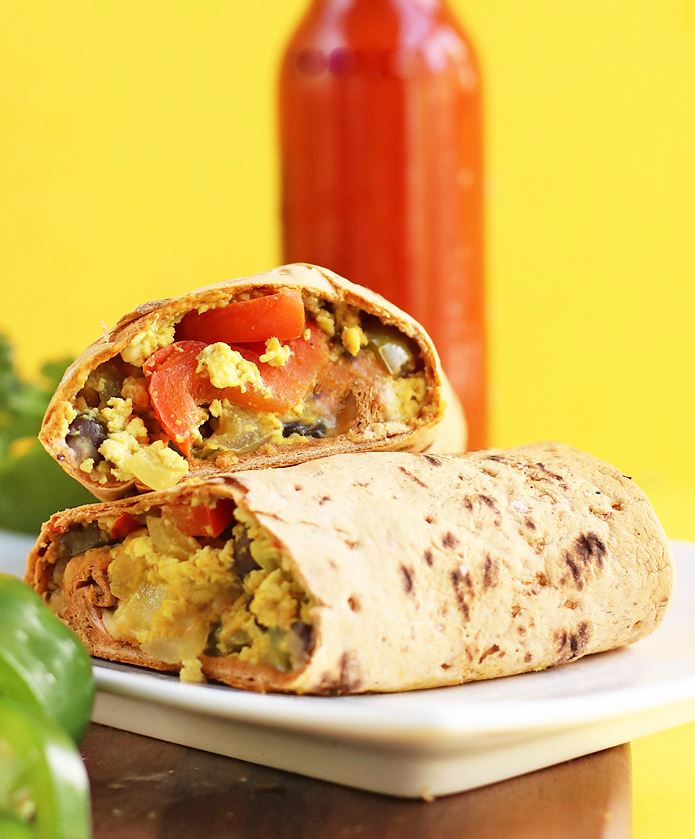 These burritos can be pre-made and frozen. You will find your cooler colder with these burritos and they will only take a few minutes to heat up on the campfire. Get the recipe.
Do try these recipes and inform us of your feedback.